Click on the blue country link to see the news in detail.  
Guatemala - normal school; Project Spark visit the projects and paint the school in Santa María. Guatemala to Honduras Bike Challenge. Coronation of Niña Pájaro de Fuego, Niña Independencia, Niña Cultura y Niña Parvulitos in Itzapa on 30th

Honduras – normal school – fruit program reintroduced.Very successful work experience weeks for our colegio kids, travelling to Copán each day to local businesses.

Nicaragua – normal school. Food program continues on a scaled-back version for now, to return to normal in the coming months. Local school asks parents to send their children to our school in La Thompson for reinforcement in the afternoons. Mined (Ministry of Education) takes over the running of Alexis Arguello.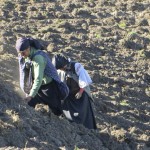 Ecuador – schools closed for holidays; work on Plan Papas and Plan Ironwoman.

Perú – normal school, Arequipa Day, elaboration of national dishes and tour of local area. Maldonado kitchen burnt down.

13th-17th – Guatemala Bike Challenge to Honduras

Fly The Phoenix Fundraising events

4th – Welsh Women Walkers raise funds for Guatemala on their "First Sunday of the month" walk.
9th – Day of the Indigenous People
11th – Dai Lloyd is taking on the Tenby Triathlon, Wales, raising money for Guatemala
24th – Tim Riggott is running the 10km race in Reykjavik, raising money for Guatemala